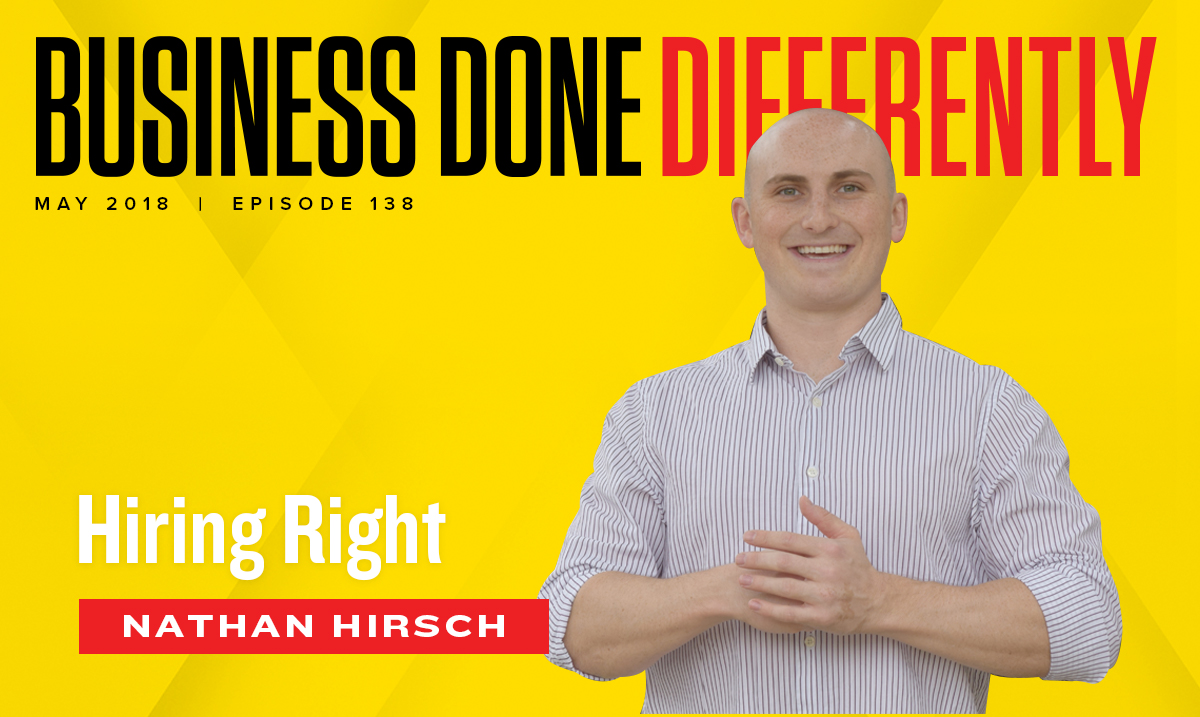 Nathan Hirsch is the remote hiring expert and Chief Executive Officer of FreeeUp. Together with his solid and passionate team, he manages over a thousand remote freelancers from every corner of the world. His company has risen to become one of the most reputable freelance hiring agencies, serving as a bridge to ensure that clients and freelancers find the right fit for them.
Nathan Hirsch - From Seller to Freelance Hiring
Nathan began his entrepreneurship as a seller in Amazon but ultimately discovered the enjoyment derived from interviewing people on a daily basis. With his love for hiring grew a love for building remote teams and meeting all kinds of people. To continue doing what he loves, he created a marketplace where talented and committed freelancers are made available for clients from anywhere in the world.
"If you're only hiring internally, you're just limiting yourself to the talent around you, maybe the talent in the city next to you as well." - Nathan Hirsch
His willingness to go the extra mile by building a culture that is appreciative of diversity in ideas and perspectives has greatly helped him in his freelance venture. These welcome differences have succeeded in expanding his company's horizons, reaching more people of different backgrounds and needs.
Skills Aren't Enough
Nathan is a firm believer that in order to smoothly run your business, you need to hire people not only for their skill. He puts emphasis on attitude and communication as well. Passion and care for the company and the clients, as well as reliability in communicating estimates and giving their dues, are important when hiring freelancers.
"There's so many things when you're working with someone remotely that all come down to communication." - Nathan Hirsch
And in order to be able to run a business where everyone is invested, one must foster a culture of honesty, open communication, and positive attitude.
Final Four
1. What have you done to stand out in business and in life?
"I make myself very available."
2. What's the best advice you would give someone to stand out in business and in life?
"Whatever you do, it's gotta be customer service-based. You gotta make people happy."
3. What is the best advice you've ever received?
"Life's just too short to do things that you don't want to do."
4. How do you want to be remembered?
"As the guy that changed the hiring industry."
To hear what Nathan Hirsch thinks about prevalent hiring systems and the right questions to ask your prospective freelance hires, download and listen to the show!
Learn from Nathan Hirsch:
Jesse loves connecting and hearing from his listeners:
Like Him on Facebook
Find Your Yellow Tux
Book - Find Your Yellow Tux
Jesse Cole is a passionate and engaging business leader sharing other leaders messages, tips and fresh ideas on Business Done Differently. Subscribe to hear more front runners doing it differently and remember to leave him a rating and review on iTunes.
Thanks to Podcast Pilot for the editing, show notes and publication. They take care of it all!