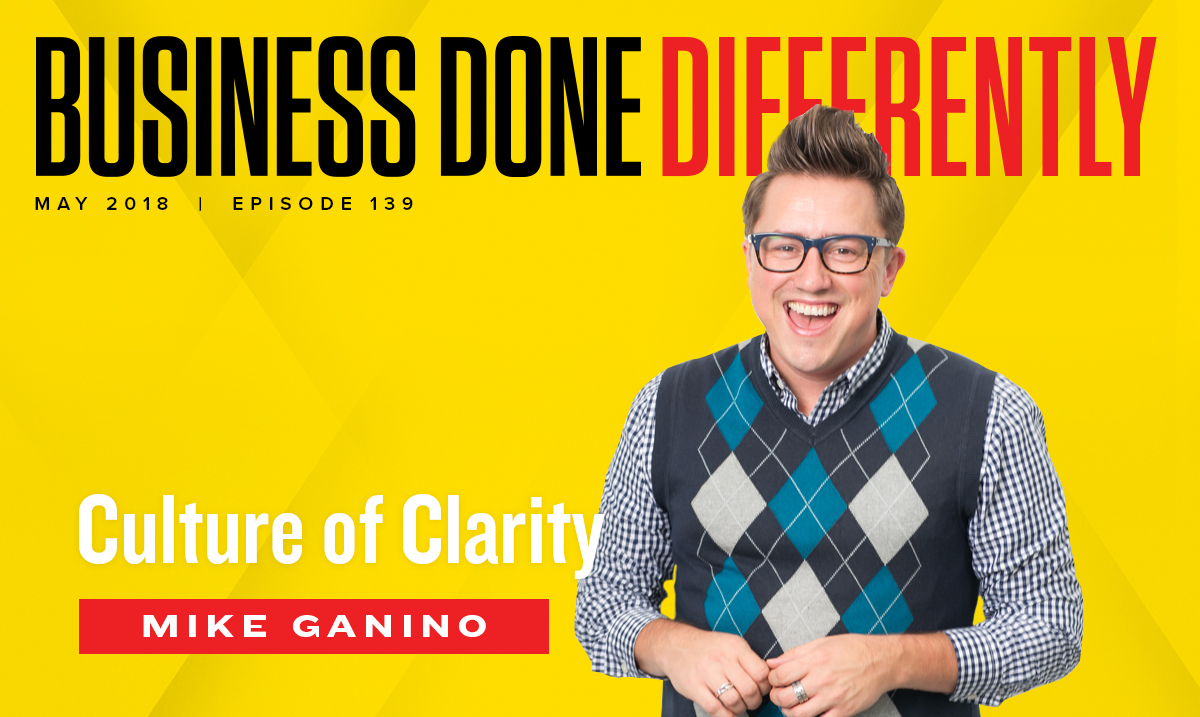 Mike Ganino is obsessed with culture. He breathes it and lives it, proven by his keynote motivational speeches and his fascination with improv theater. His experience in hospitality has let him grow iconic brands, and now he's turned to aid people in understanding how a culture can run a company.
His book, Company Culture for Dummies, has hit the shelves! Check it out!
Mike Ganino - Stories by Employees Matter
Mike gained his extensive knowledge about company culture from his first-hand experience in working with different companies and also different franchises of a single corporate umbrella. He has learned through his many engagements that culture differs from one location to another, from one room to another.
These smaller units, microcosms, oftentimes work off the company handbook. The employee-guest experience, which is what sticks and resonates to customers, always drives this culture. The company story, therefore, ultimately banks on your employees.
"Your company is actually all of the stories your employees tell." - Mike Ganino
In the long run, these stories of experience will impact your brand more than anything else that you do.
Caring and Clarity
Showing how you care for your employees from pre-onboarding down to their every day with the company will help them engage. A sense of caring may come from a casual text message to welcome a new hire or from letting your employees in the know of how the business is actually faring.
"There's the ability to create a sense of caring no matter what kind of culture you have." - Mike Ganino
This sense of caring does not have to be deviant from your company's brand and culture. People need to feel like they're needed and that they matter. You can only achieve this if you go out of your way to foster clarity in every aspect of your business, which will naturally breed a caring culture.
Final Four
1. What have you done to stand out in business and in life?
"To be inexcusably myself and to be okay being that comfortable with people."
2. What advice would you give someone to stand out in business and in life?
"If someone else was sharing you, what were they saying about you? You should double down on presenting that side of yourself to everybody as much as you can."
3. What is the best advice you've ever received?
"The idea of getting really clear about what you want."
4. How do you want to be remembered?
"I want people to remember that I gave them hope by giving them simple things they can do to get better and then I helped them have a little bit of fun with it."
To hear Mike Ganino talk about pre-onboarding stories, a pizza joint, potential drinking games, and what really matters, download and listen to the show!
Learn from Mike Ganino:
Jesse loves connecting and hearing from his listeners:
Jesse Cole is a passionate and engaging business leader sharing other leaders messages, tips and fresh ideas on Business Done Differently. Subscribe to hear more front runners doing it differently and remember to leave him a rating and review on iTunes.
Thanks to Podcast Pilot for the editing, show notes and publication. They take care of it all!