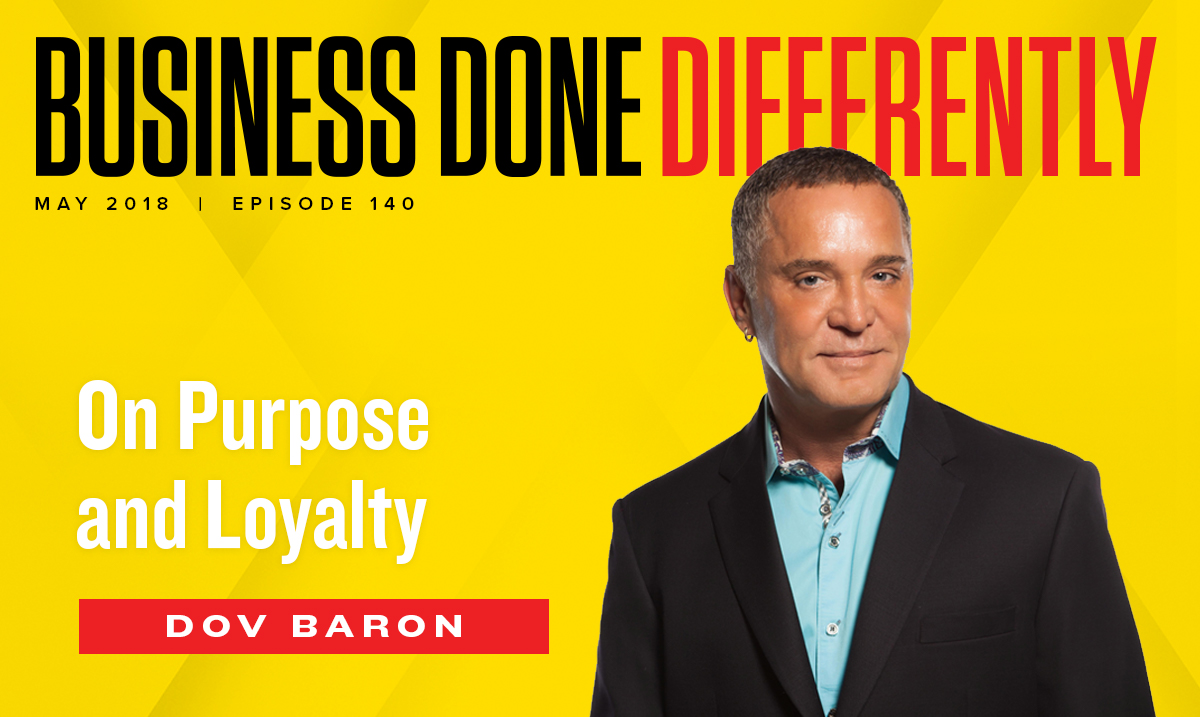 Dov Baron is the host and executive producer of Leadership and Loyalty Show. His podcast has earned him not only accolades but a huge following of leaders on all levels of success as well. He is a leader among leaders, whose purpose-driven life has made him stand out in his career.
He is the bestselling author of Fiercely Loyal: How High Performing Companies Develop and Retain Top Talent.
Dov Baron - The Fall That Changed Everything
There are moments in our lives that we always remember, and there are moments that we never forget. For Dov, that moment in June 1990 probably sits at the top of his list of unforgettables. While on a rock climbing expedition, the adrenaline junkie and successful career man fell face first from a height of 120 feet.
"It was the opportunity to break me open and reveal the truth of who I am on a purpose level." - Dov Baron
It was the end of his life as he'd known it. But it was a lot like breaking open the shell of who he was. It made him re-examine the purpose behind everything that he did.
Purpose Equals Giving
Humans have six basic needs. The first four of them is all about oneself. It took hitting rock bottom, quite literally, for Dov to realize when enough is enough.
"Purpose is not about what you get, it's about what you give. So happiness comes from what we get, but fulfillment comes from what we give." - Dov Baron
Once Dov realized what he's meant to do in order to give to others, he began changing his approach. He's now known as a speaker coming to the aid of organizations who wish to cultures of loyalty and purpose, led by purpose-driven leaders.
Final Four
1. What have you done to stand out in business and in life?
"I've been real."
2. What advice would you give someone to stand out in business and in life?
"Master your story. Find out what your story is that will inspire others."
3. What is the best advice you've ever received?
"You must be real."
4. How do you want to be remembered?
"Dov Baron was a father to many."
To hear Dov Baron talk about putting one's heart above one's smarts and how to take care of your tribe of talents, download and listen to the show!
Learn from Dov Baron:
Website - Full Monty Leadership
YouTube - Dov Baron's Full Monty Leadership
iTunes - Leadership and Loyalty
Jesse loves connecting and hearing from his listeners:
Jesse Cole is a passionate and engaging business leader sharing other leaders messages, tips and fresh ideas on Business Done Differently. Subscribe to hear more front runners doing it differently and remember to leave him a rating and review on iTunes.
Thanks to Podcast Pilot for the editing, show notes and publication. They take care of it all!