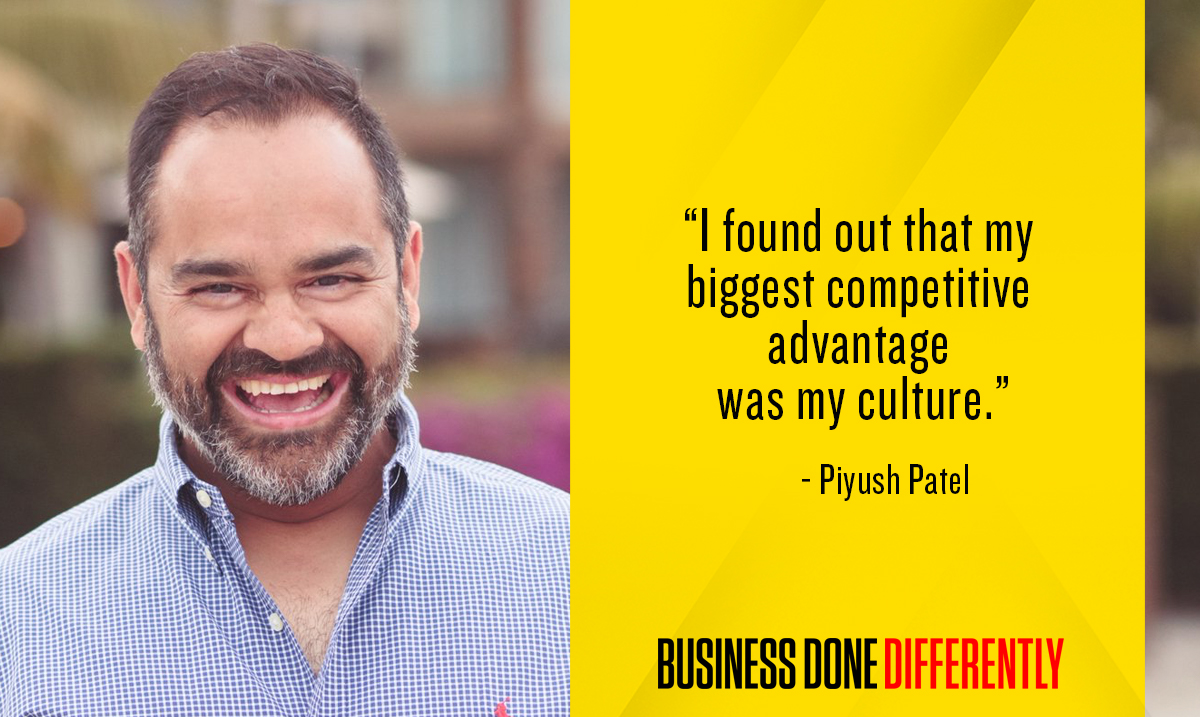 Piyush Patel is the founder of Digital-Tutors, a company providing e-learning opportunities for visual effects artists specializing in film and video games. He has built a culture founded on mutual respect and orange-induced creativity that continues to guarantee success for him and his flock.
His book, Lead Your Tribe, Love Your Work is up for grabs on Amazon!
"I found out that my biggest competitive advantage was my culture." - Piyush Patel
Piyush Patel - Orange for Creativity
The tech world has been defined by blacks and grays long after its conception. Piyush figured that in order to stand out, they needed to embrace their own color. Deciding on using orange effectively differentiated them from everybody else.
Piyush also says that orange is the color of creativity at work, an effect coming full circle when the color was first chosen for their brand.
Overcoming the Culture Hurdle
Piyush remembers a time when he hated going to work. This is hugely attributed to the fact that the basic foundation of any company, its core values, weren't established.
"I had to kind of go on this journey myself of 'Who am I?' and 'What am I gonna stand for?' And that's gotta be the company core values." - Piyush Patel
Realizing what these values are, Piyush came back to a company that has started to turn around and grow into the big thing that it is now today.
Final Four
What have you done to stand out in business and in life?
"I have stayed true to who I am."
What advice would you give someone to stand out in business and in life?
"Don't try to be somebody you're not."
What is the best advice you've ever received?
"Even if people tell you you can't do it, only you can say you can't do it."
How do you want to be remembered?
"I wanna be remembered as somebody who changed the world."
To hear Piyush Patel talk about his orange culture and tribe love, download and listen to the show!
Learn from Piyush Patel:
Book - Lead Your Tribe, Love Your Work
Jesse loves connecting and hearing from his listeners:
Jesse Cole is a passionate and engaging business leader sharing other leaders messages, tips and fresh ideas on Business Done Differently. Subscribe to hear more front runners doing it differently and remember to leave him a rating and review on iTunes.
Thanks to Podcast Pilot for the editing, show notes and publication. They take care of it all!