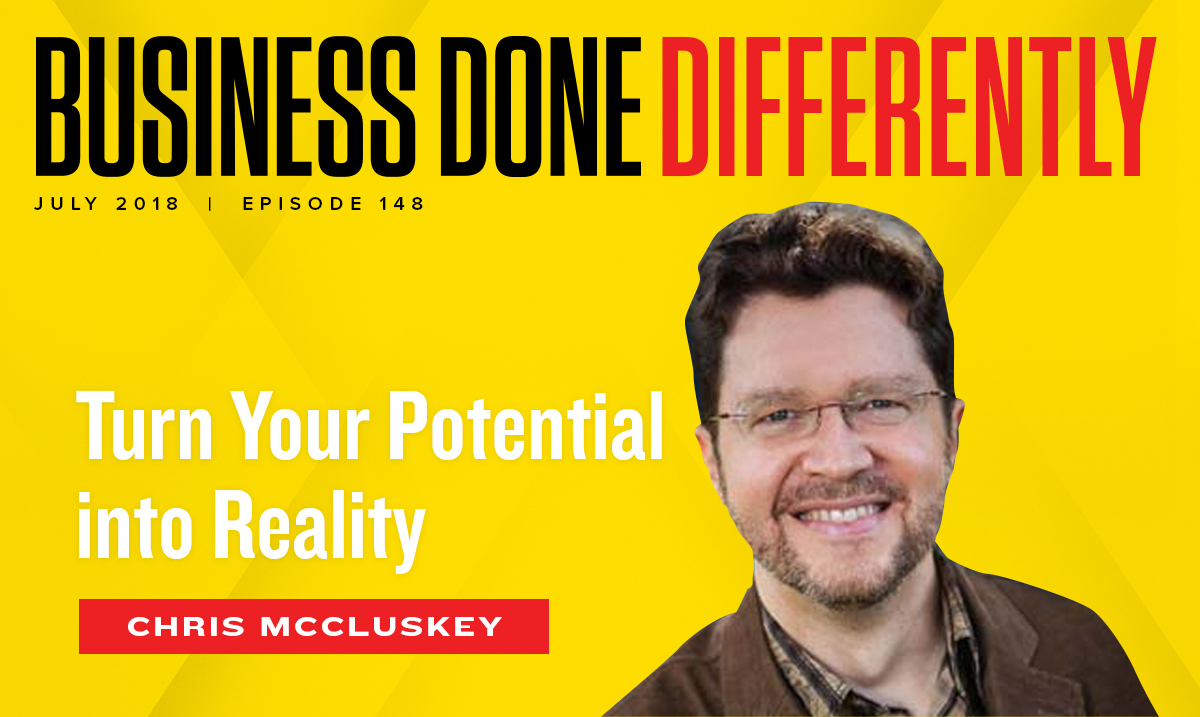 Chris McCluskey is a visionary thought leader frequently cited as "The Father of Christian Coaching." His ability to niche down and create a lifestyle business and movement has made him stand out in business and in life. In today's episode, he joins Jesse Cole to discuss how it's possible to go all-in on family and creating the lifestyle of your dreams.
"The real learning of anything starts when you begin doing it." - Chris McCluskey
Chris McCluskey - Training Coaches from Home
Chris operates the largest Christian training school in the world, Professional Christian Coaching Institute with his wife. The school is a completely virtual community that offers college and graduate-level training. This has allowed Chris and Rachel to work from the comfort of their ranch in the foothills of Ozark Mountains.
The training is tailored for people who wish to enter the coaching profession either part-time or full-time. Whether it's life coaching, leadership coaching, or executive coaching, anyone who wants to acquire the skill sets of a professional coach can be part of the school. And with the traditional requirements of a physical institution done away it, students are evaluated based on their performance in the marketplace.
A Choice Between Career and Family
Career is important to fend for the people you love, and so is spending time with family. Chris came home to his family one night, saw what a rough day it has been for them, and realized how much he'd missed. This was the moment he paused to reconsider the limited career choices his education has presented to him.
"We are very much trained not to be entrepreneurs but instead to be employees." - Chris McCluskey
He chose to do away with that and make a career that will allow him to be home for his family.
Desires of the Heart
We all have our life questions, but it's counterproductive to dwell on trying to come up with answers that only the future holds. In order to realize one's true potential, it is more important to focus on what we want in life, on that vision that we have of ourselves several years down the road. And only then can we can start working for that goal.
"I can't see what the future's gonna be. What I can discern, if I'll be willing to listen long enough, is the desires of my heart." - Chris McCluskey
Final Four
1. What have you done to stand out in business and in life?
"At night when I lie down I do less gauging, 'What did I do, what did I accomplish?' and more about, 'Who was I?' I check myself on that 'being.'"
2. Additional advice you'd give someone to stand out in business and in life.
"Don't miss the central piece of your purpose, your calling. Get clear on why are you here."
3. Best advice you've ever received.
"In the end if a business fails, it's ultimately not because it wasn't a viable business. It will have failed because your systems failed."
4. How do you want to be remembered?
"I wanna be remembered as a man who knew why he was here, and he lived fully into that purpose."
To hear more about Chris McCluskey's secrets to integrating family, business, and life, download and listen to the show!
Learn more from Chris McCluskey:
School - Professional Christian Coaching
Podcast - Professional Christian Coaching Today
Jesse loves connecting and hearing from his listeners:
Jesse Cole is a passionate and engaging business leader sharing other leaders messages, tips and fresh ideas on Business Done Differently. Subscribe to hear more front runners doing it differently and remember to leave him a rating and review on iTunes.
Thanks to Podcast Pilot for the editing, show notes and publication. They take care of it all!